On March, 26th, 2019, WeEn Semiconductors, a global leading bipolar power semiconductor company, was awarded 2018 "Best Supplier Award" by Diehl Controls from Germany. Mr. Markus Mosen, CEO of WeEn Semiconductors, Mr. Josef Fellner, Member of Corprate  Division Board Diehl Controls and Mr. Erich Graf, VP of Diehl Controls Diehl Controls  Co. Ltd held a high-end meeting in Nanjing, where Mr. Markus Mosen received the award certificate.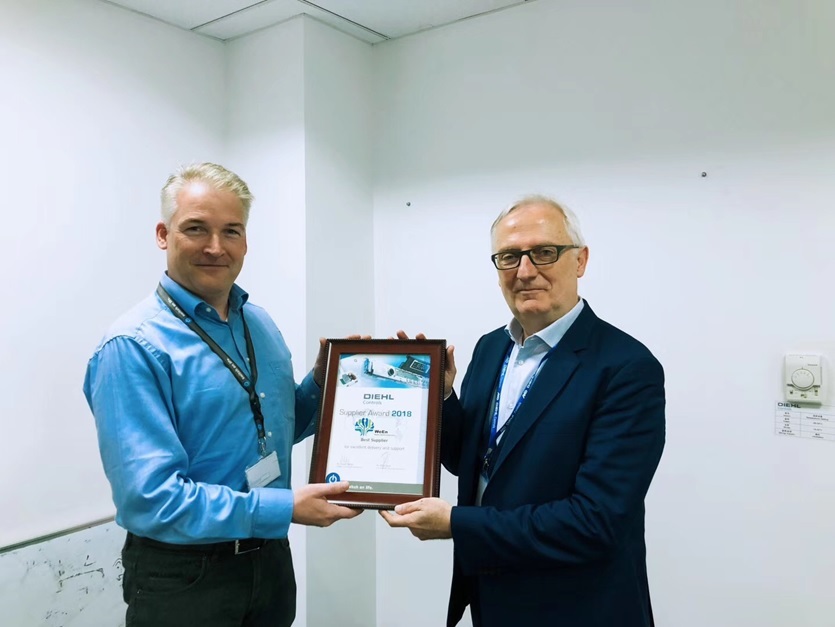 Award Ceremony (right: Markus Mosen, CEO of WeEn Semiconductors; left: Josef Fellner, Director of Diehl Controls)
Thanks to our excellent product stability and reliability as well as our extraordinary customer service, WeEn Semiconductors stood out from Diehl's 5,000 odd suppliers worldwide, ranking top 3 in Diehl's rigorous supplier management ranking system, which is an endorsement of WeEn's leading position as ever in the industry.
With more than 100 years' development history, Diehl Group boasts 40 odd production bases worldwide with product range covering metall, controls, defence, aviation and metering. Cooperation between WeEn and Diehl started in 2015. In the year followed, the sales volume increased by 50 times, which enabled WeEn to become Diehl's key supplier. 70% of Diehl's SCR products are supplied by WeEn Semiconductors. During the cooperation period, WeEn constantly brings forth new innovation, improving product package, product performance and cost control, which offers reliable technical support for Diehl to lead the industry's development.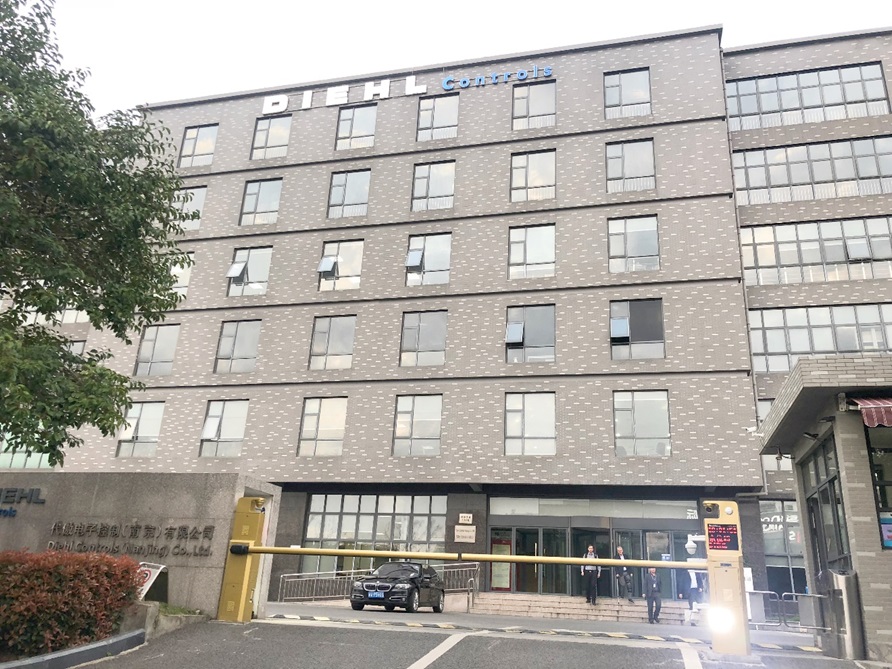 Image: Diehl Controls (Nanjing) Co. Ltd
During the meeting, Mr. Erich Graf highly praised WeEn's professional technical support and timely problem feedback system. He also affirmed positively and offered his thanks for WeEn's logistic management team and Germany's local sales support.
Mr. Markus Mosen says: "It's a great honor for us to win "Best Supplier Award" of Diehl. It is a critical milestone in our business development. And it clearly shows WeEn Semiconductors' capability to offer global leading bipolar power solution and to support our customers to win business success.  WeEn Semiconductors will take advantage of the transformation wave of bipolar power, strengthen cooperation with Diehl in more areas, offer more valuable products and creative solutions, and ultimately to unite with our customers in a concerted effort and to achieve success together!"