Quality System
Quality systems have been implemented in WeEn Semiconductors, which conform to the requirements of IATF 16949 or ISO9001. Our sites are certified to ISO 9001 and (where products are manufactured) IATF 16949.
As part of the Quality system, formal procedures have been established which ensure that Quality is built into the design and development of all products, processes and packages.
Effective systems of performance measurement, benchmarking, deployment and communication have been established which enable continuous improvement. We strive to continuously improve our products and processes using a variety of tools and approaches.
WeEn Semiconductors is committed to the protection of the environment, and wafer fabrication and assembly centre locations conform to the requirements of ISO14001.
Certifications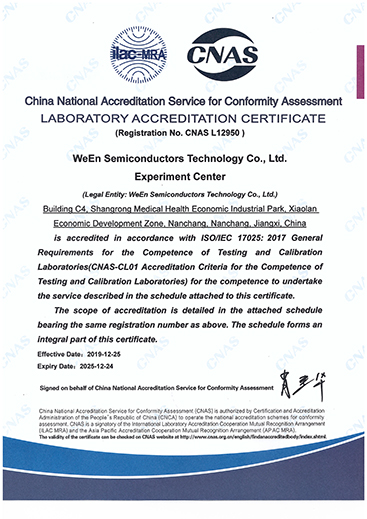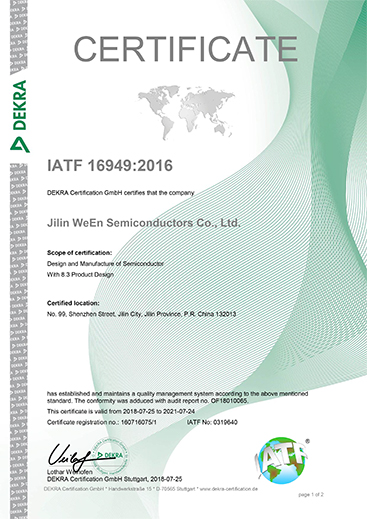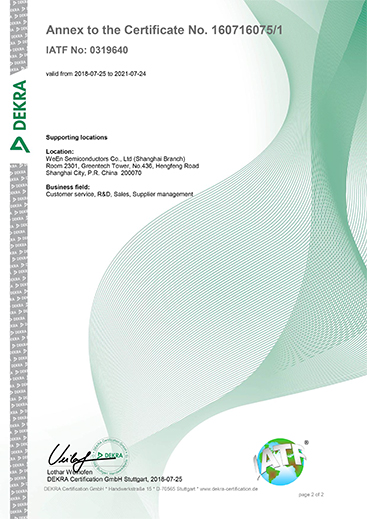 RHF Identification Codes
N:   Non-RoHS compliant = Indicates all non-RoHS compliant products, whether or not they contain halogens or antimony.
E:   Exempted = Indicates products containing exempted lead and containing halogens/antimony.
H:   Halogen/Antimony-Free = Indicates products containing exempted lead, but free of halogen and antimony.
G:   Green = Indicates products that fully comply to the EU Directive 2011/65/EU (RoHS)
D:   Dark Green = Products as G, but in addition free of Halogens/Antimony
* RHF code can be found in the website for every product type.
* For detailed information about product chemicals, please ask your local WeEn representative.