Shanghai, China - January 18, 2022 – WeEn Semiconductors' Global Operation Center launch ceremony was held in Shanghai on January 10 with the theme of "New Journey and United Strength", not only highlighting the new image of WeEn Semiconductors, but also marking a significant milestone in the company's growth. At the Global Operation Center launch ceremony, WeEn Semiconductors' distributors, vendors, as well as media and business partners expressed their heartfelt congratulations!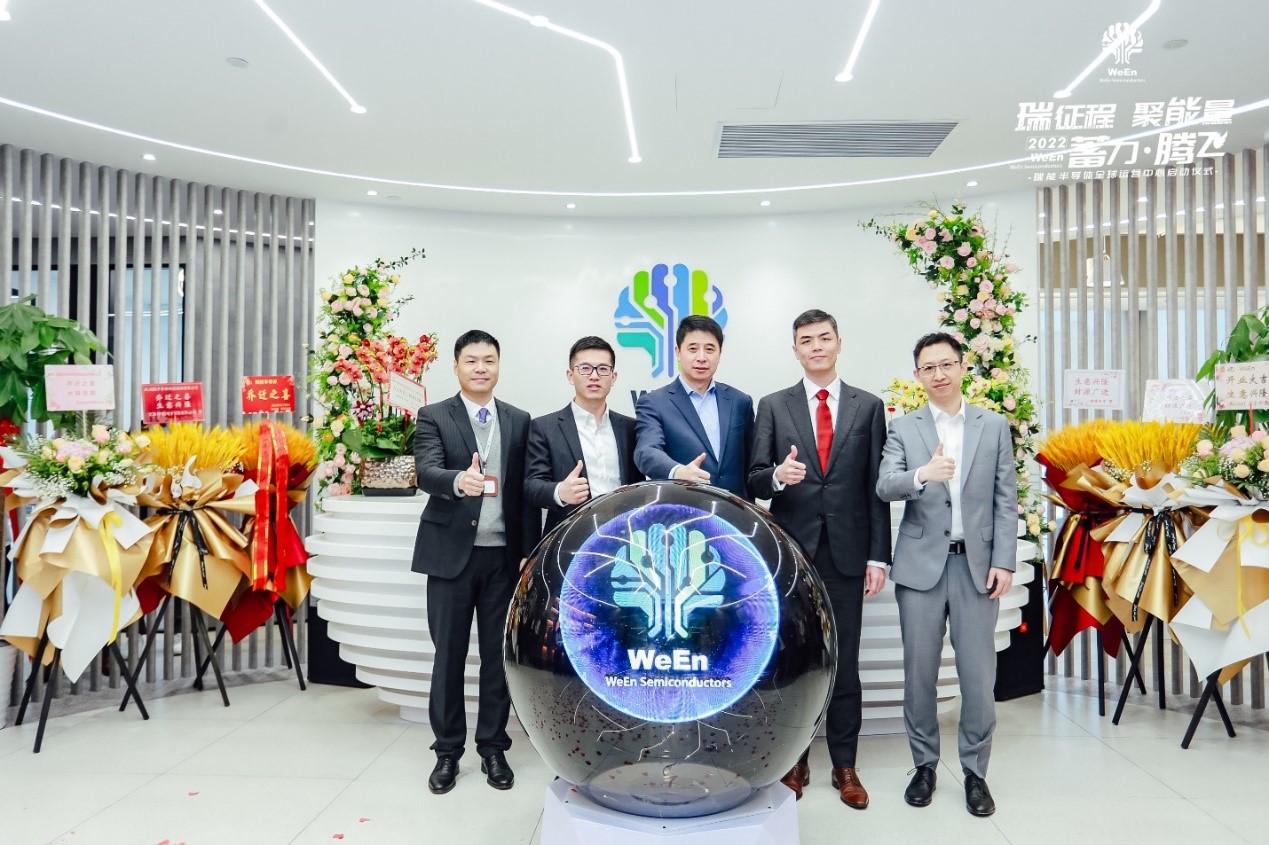 Since its divestment from NXP Semiconductors in 2015, WeEn Semiconductors has continued to grow from a new brand to a well-known international brand in power semiconductors with its robust technology and quality products. In the past six years, WeEn has established technology leadership in the industry with its wide range of products such as Triacs, SCRs, Rectifier diodes, 6th-generation Silicon Carbide diodes, SiC-MOSFETs, IGBTs, TVS/ESD, etc.
WeEn's newly launched Global Operation Center, with a total area of over 2,100 square meters, includes business and functional departments such as R&D, Marketing, Sales, Supply Chain, Operations, Finance and Human Resources. This development in the past six years strongly indicates that WeEn will continue to expand its footprints in terms of application areas, stick to its development strategy, and pursue higher goals with new attitude.
Mr. Markus Mosen, CEO of WeEn Semiconductors, joined the launch ceremony virtually from Hamburg, Germany and sent his best wishes. Mr. Markus Mosen said that WeEn Semiconductors has a very strong customer base with more than 5,000 customers worldwide. This includes international first-tier brands to small and medium-sized customers. He stressed that WeEn Semiconductors will continue to invest in product development as an enabler. Headquartered in Shanghai and with global footprints, the company will better contribute to the development of China's Semiconductor Industry.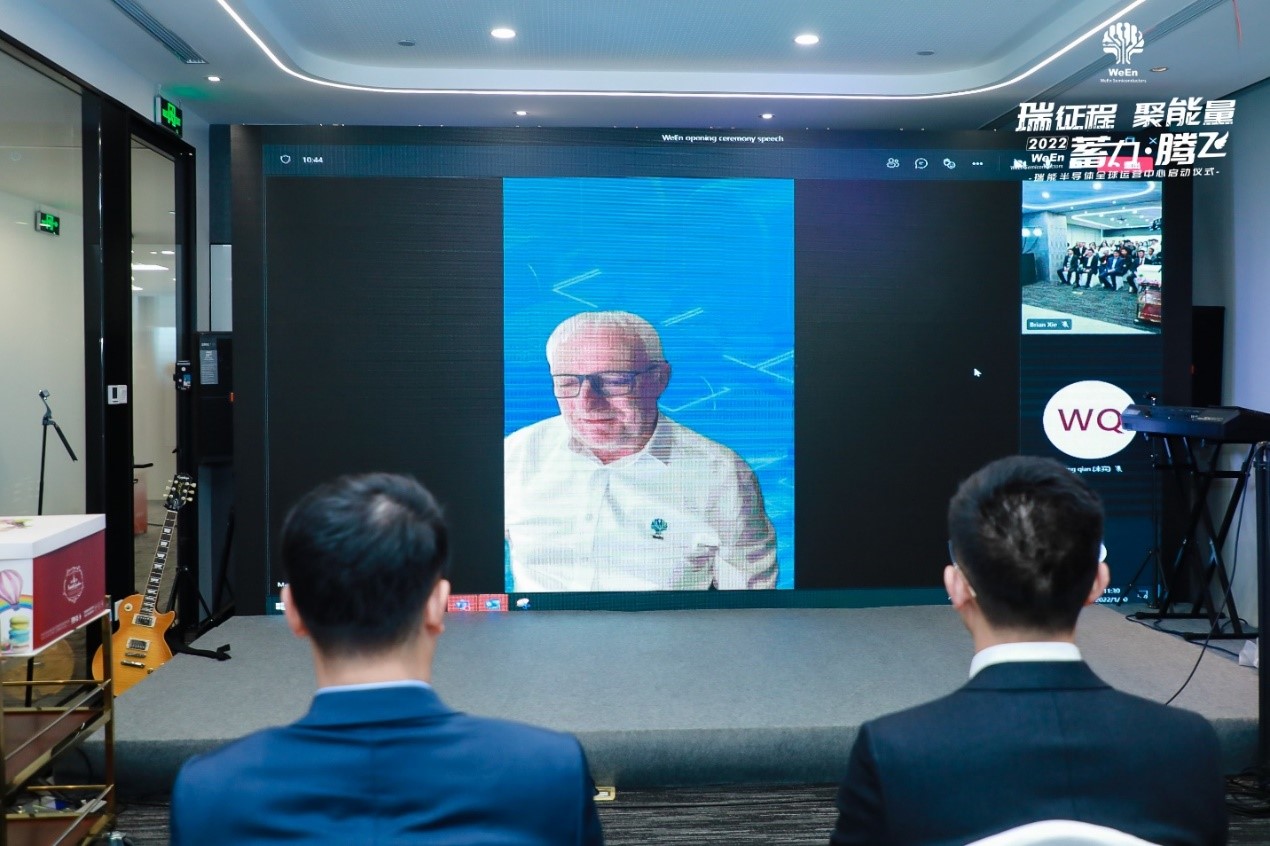 Brian Xie, director of Global Marketing showed data from Omdia, an authoritative industry research institute, revealing that WeEn Semiconductors' market share in Thyristors - a large product line – was ranked 2nd in the world and 1st in China. In terms of market share, WeEn Semiconductors is also currently the top domestic manufacturer in the Silicon Carbide diode market.
Aiming to become the world's leading Chinese supplier of power semiconductors, WeEn Semiconductors looks forward to providing customers with a wide range of reliable, cost-effective, and innovative power semiconductor devices to enable them to achieve optimal efficiency in specific applications. Currently, the four pillars of WeEn Semiconductors' product applications are Consumer Electronics, Renewable Energy, Big Data and Automotive Electronics. For Consumer Electronics, the focus is on Three Quadrant Triacs, ACT/ACTT AC Switches with over-voltage clamping, SCRs and fast recovery diodes. Also advanced WeEn products have been widely used in Solar Inverters, Charging Piles, In-Vehicle Chargers and a range of other applications.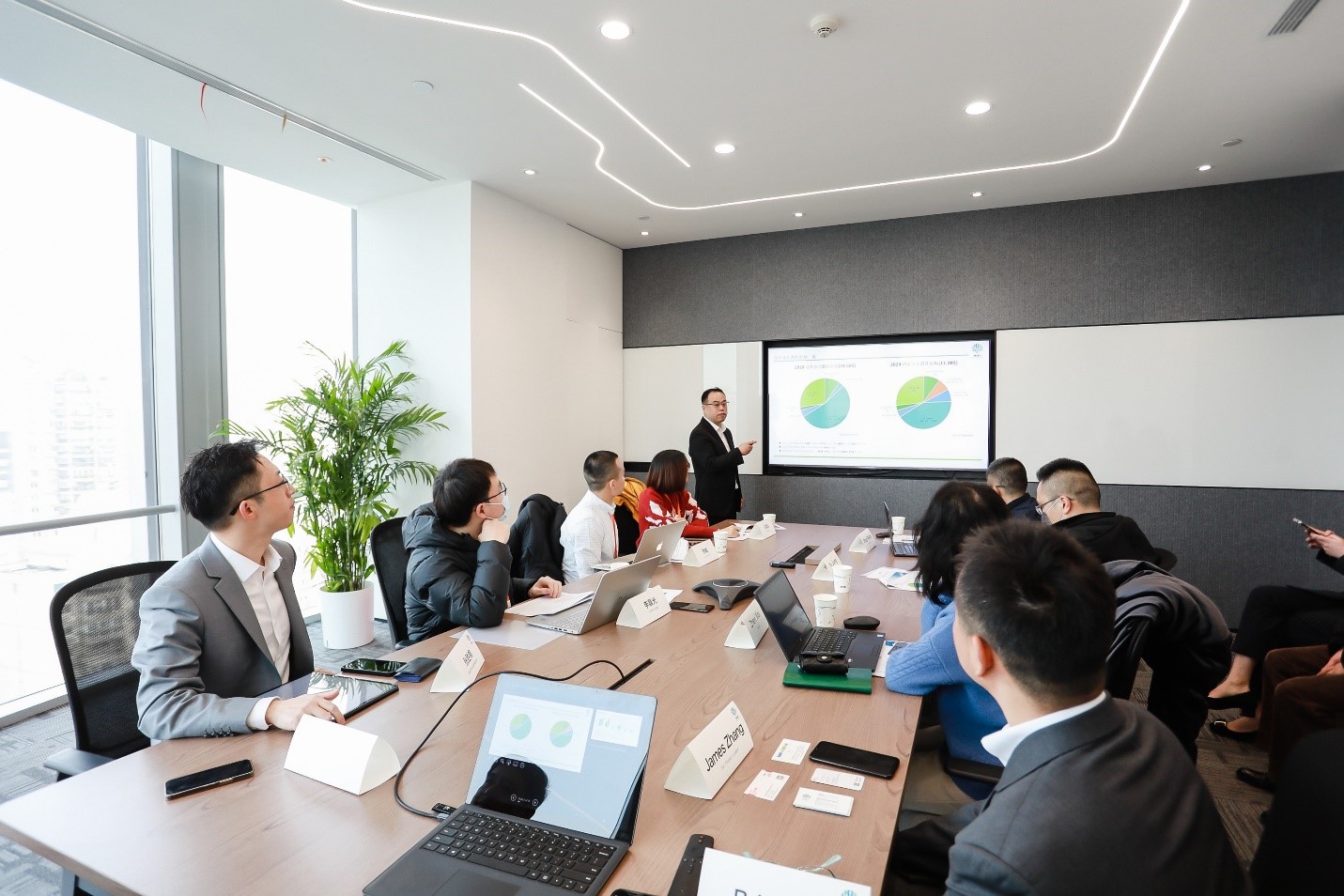 Golden Zhang, vice president of Global Sales at WeEn Semiconductors, said that the company has now achieved a notable share in the power device market. It will continue to follow the market and application trends and strengthen its footprints in terms of applications in the field of Renewable Energy. WeEn Semiconductors will invest in a new Module manufacturing plant, which will allow the company to expand its product portfolio from discrete devices to Module products. This will cover more customer application scenarios and meet the needs of customers in the Renewable Energy sector with a wide range of mainstream power devices.
WeEn Semiconductors' quality products are robust and reliable with "efficient, reliable and innovative" as the goal. WeEn Semiconductors will continue to invest heavily in research and development, closely focus on customer needs to develop products that are more relevant to applications and provide efficient supply chain management. Meanwhile, WeEn Semiconductors will, as always, continue to provide reliable products that are comparable to the best international brands to help achieve the "double carbon" goal and to drive rapid business growth and long-term value creation.
In the field of Big Data, WeEn Semiconductors' efficient power devices can be applied in data centers, storage server rooms and other high energy consumption scenarios, to support customers to achieve energy saving and emission reduction. Jianfeng Zhang, Silicon Carbide Project Leader at WeEn Semiconductors, revealed that to help solve the "pain-point" of limited driving range and slow charging speed of new energy vehicles, the company will focus on the performance of power devices and keep evolving in terms of technology offerings and product development. This year, the company will leverage the latest Silicon Carbide Technology to develop new Silicon Carbide diodes for automotive-grade in-vehicle charging applications. Meanwhile, samples of automotive-grade Silicon Carbide MOSFET products will be delivered to customers for testing with the aim to supply and meet the large demand for these products.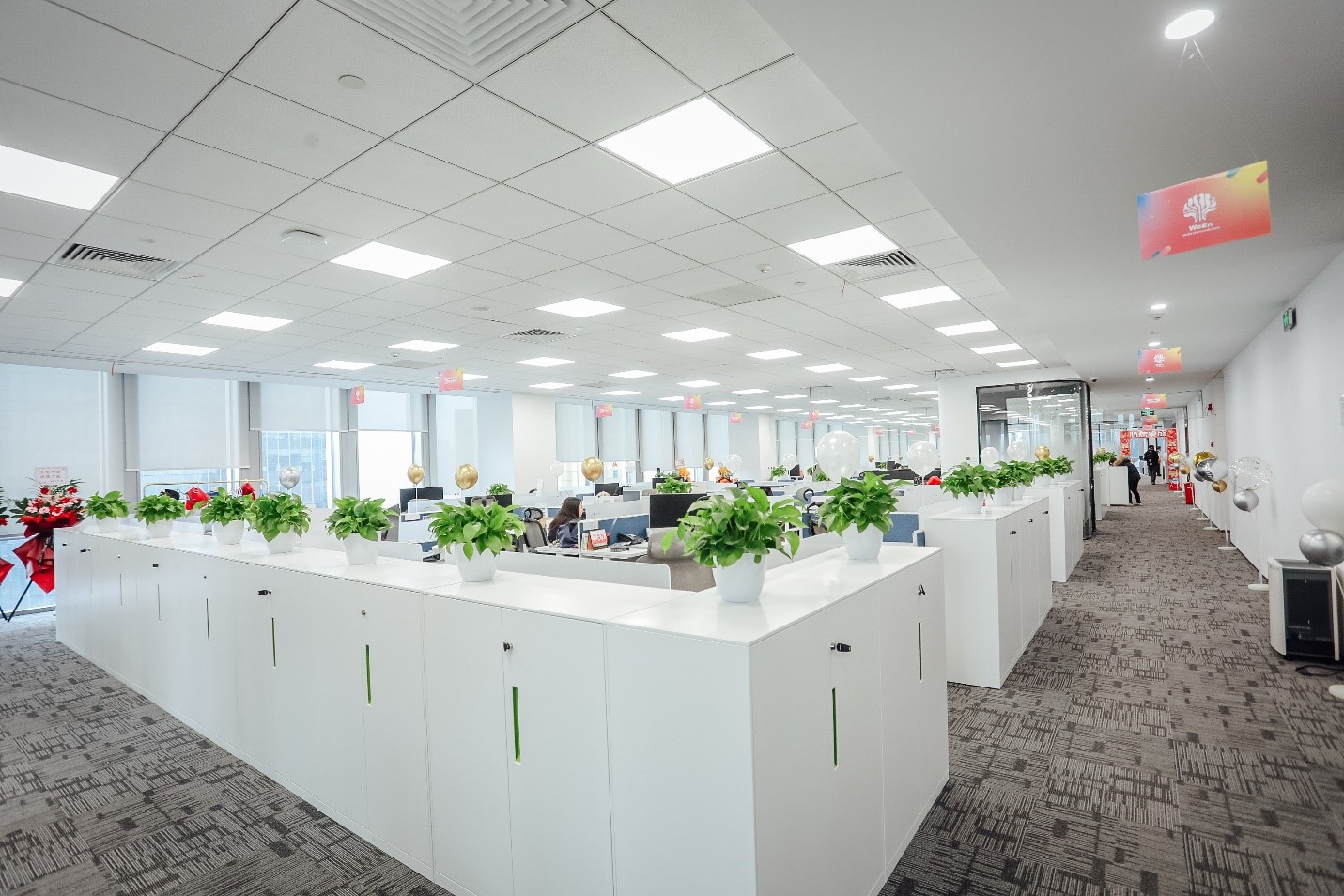 There is no doubt that WeEn Semiconductors' newly launched Global Operation House will create a stimulating environment for its talented staff to gather their wisdom for collaborative innovation. WeEn Semiconductors will continue to provide innovative, reliable products and high-quality services and grow with its customers.
###
About WeEn Semiconductors
Backed by over 50 years' legacy in core technologies and with Global Sales Offices in Greater China, Europe, Asia Pacific and the Americas, WeEn Semiconductors' products are used in smart home appliances, electric vehicles, and telecommunications industries, providing customers with reliable and professional technical support in their respective industry segments. With its proprietary power semiconductor technology and excellent quality and performance, its products have been adopted and proven by many well-known companies across the globe.
For more information, please visit https://www.ween-semi.com.