WeEn CEO Mr. Markus Mosen is invited to attend ISES China during 6-7, September, 2022 in Shanghai. He will also give the keynote speech : New SiC MOSFET Enabling a Greener Future. China International Semiconductor Executive Summit – is an elite and exclusive invitation only conference amongst leading semiconductor manufacturers, equipment & material suppliers and research institutes. CISES focuses on a high-level executive community model and is attended by industry thought leaders who are at the forefront in driving technological advancements in a rapidly innovative and changing industry.
The semiconductor industry will continue to drive innovations and CISES provides an unparalleled platform that enhances semiconductor manufacturing by driving innovation, business and investment opportunities across the whole microelectronics supply chain. We have developed a trusted network of prominent executives and companies' in the semiconductor industry. We sincerely invite you to join this event and get the message about WeEn leading products and share our future target with you!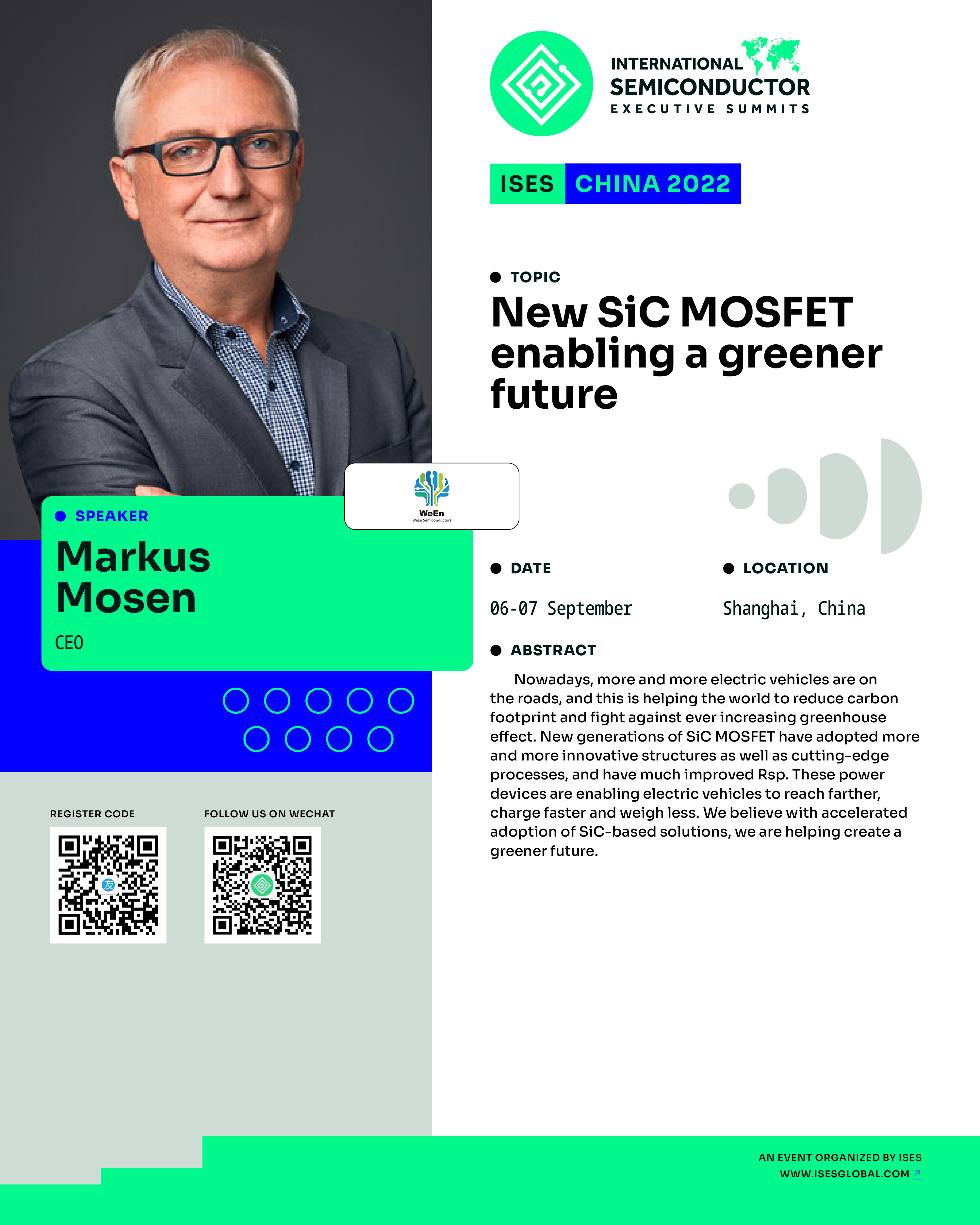 For more event information, please visit the official website of WeEn Semiconductors.